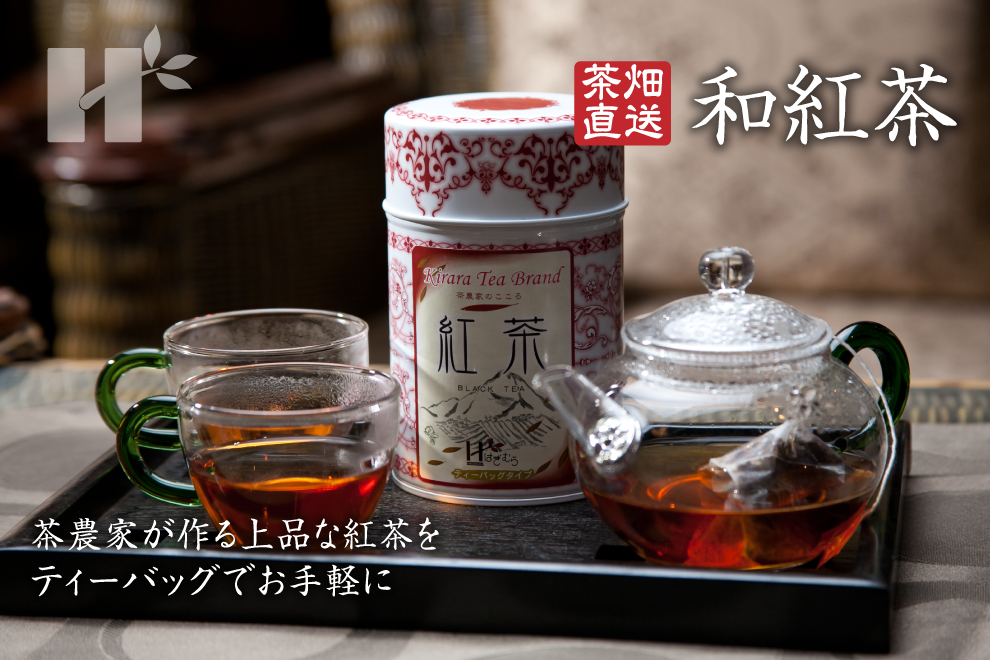 Japanese-StyleEnglish Tea Bags
We use a kind of English tea "Benifuki" only and make it with traditional methods. The bright red and fragrance like flowers are proof of it.
It is a genuine European-style English tea.
The JA (Japan Agricultural Cooperative Association) eating house in Ginza Mitsukoshi Department Store serves it as a Japanese-style English tea.
The tea plantations at the foot of the Suzuka Mountains are surrounded by forests with fresh air and extensive scenery.
The tea leaves are excellent, well-balanced with the color and aroma because they are grown in the fertile plantations that have been managed for a long time and are well drained since they are in an alluvial fan.
The retailing tea is carefully selected from the tea plantation that is about 110ha.